...

Commands of Christ Calendar 2022


Sale
Commands of Christ Calendar 2022
Regular Price: $10.00
Sale: $3.00
Product Description
This calendar is also available in Spanish.

The commands Jesus gave us during His time on earth are a powerful way to understand His heart for us, and His heart for true discipleship among all peoples. This calendar provides a daily reminder to meditate on the written Word, so that we can fellowship with the living Word, Jesus Christ.
Each month of the Commands of Christ Calendar contains:
Command of Christ: The passage where Jesus gave the command
Nature of God: How the command connects to one of the names of God or and aspect of His nature
Revealed in Jesus: How we see the command illustrated in the person of Jesus Christ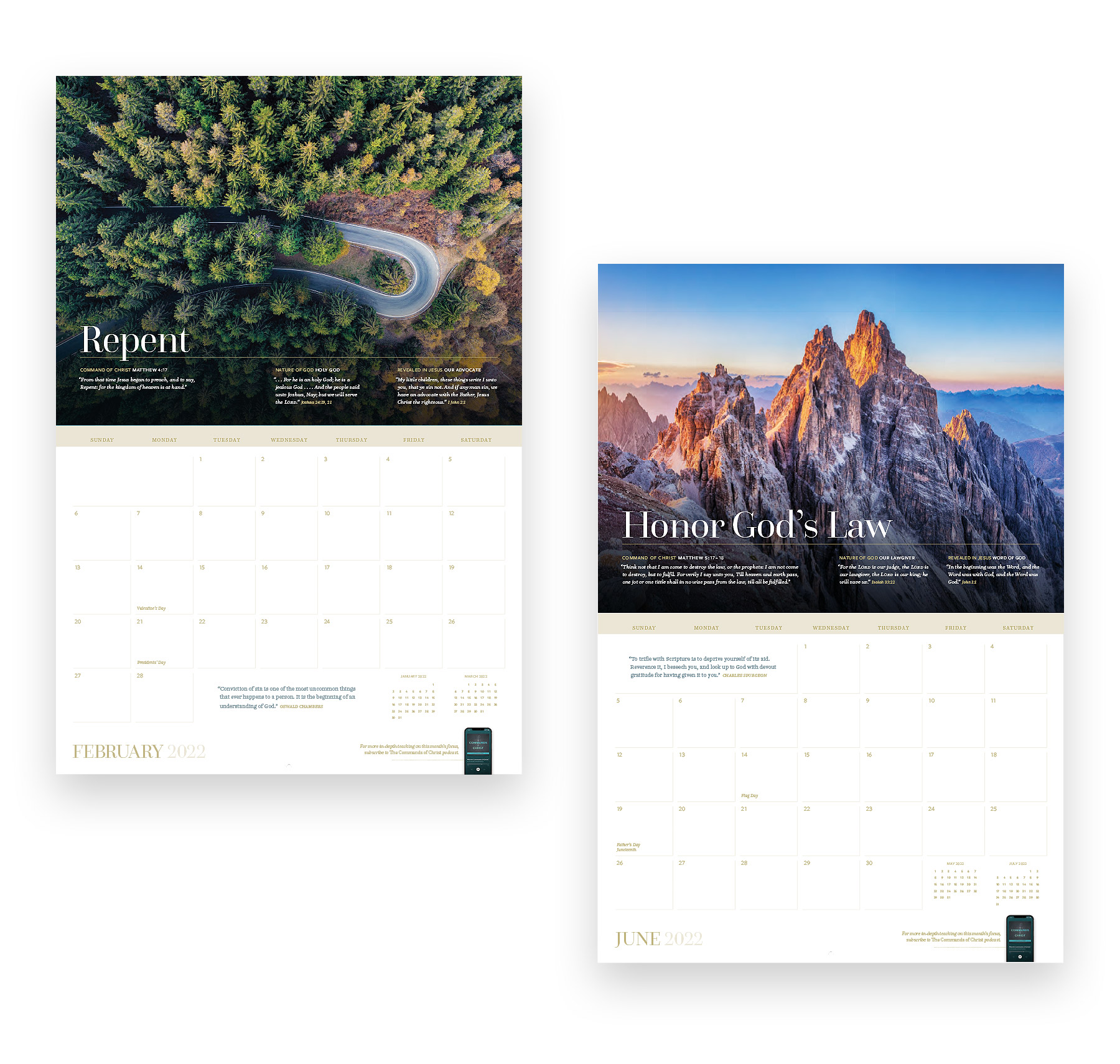 This year's commands are:
Abide in Me
Repent
Follow Me
Rejoice
Let Your Light Shine
Honor God's Law

Be Reconciled
Do Not Lust
Keep Your Word
Go the Second Mile
Love Your Enemies
Be Perfect
Product Details
Format: Calendar
Publisher: IBLP Publications

, 2021
Shipping Weight:
0.27
pounds
Customers who purchased this item also bought...