...

Commands of Christ Calendar 2023
Commands of Christ Calendar 2023
Product Description
This calendar is also available in Spanish.

The commands Jesus gave us during His time on earth are a powerful way to understand His heart for us, and His heart for true discipleship among all peoples. This calendar provides a daily reminder to meditate on the written Word, so that we can fellowship with the living Word, Jesus Christ.
Each month of the Commands of Christ Calendar contains:
Command of Christ: The passage where Jesus gave the command
Nature of God: How the command connects to one of the names of God or and aspect of His nature
Revealed in Jesus: How we see the command illustrated in the person of Jesus Christ
"This is the most inspiring Christian calendar I've ever seen. I love the photographs of God's creation."
—Rod F., Indiana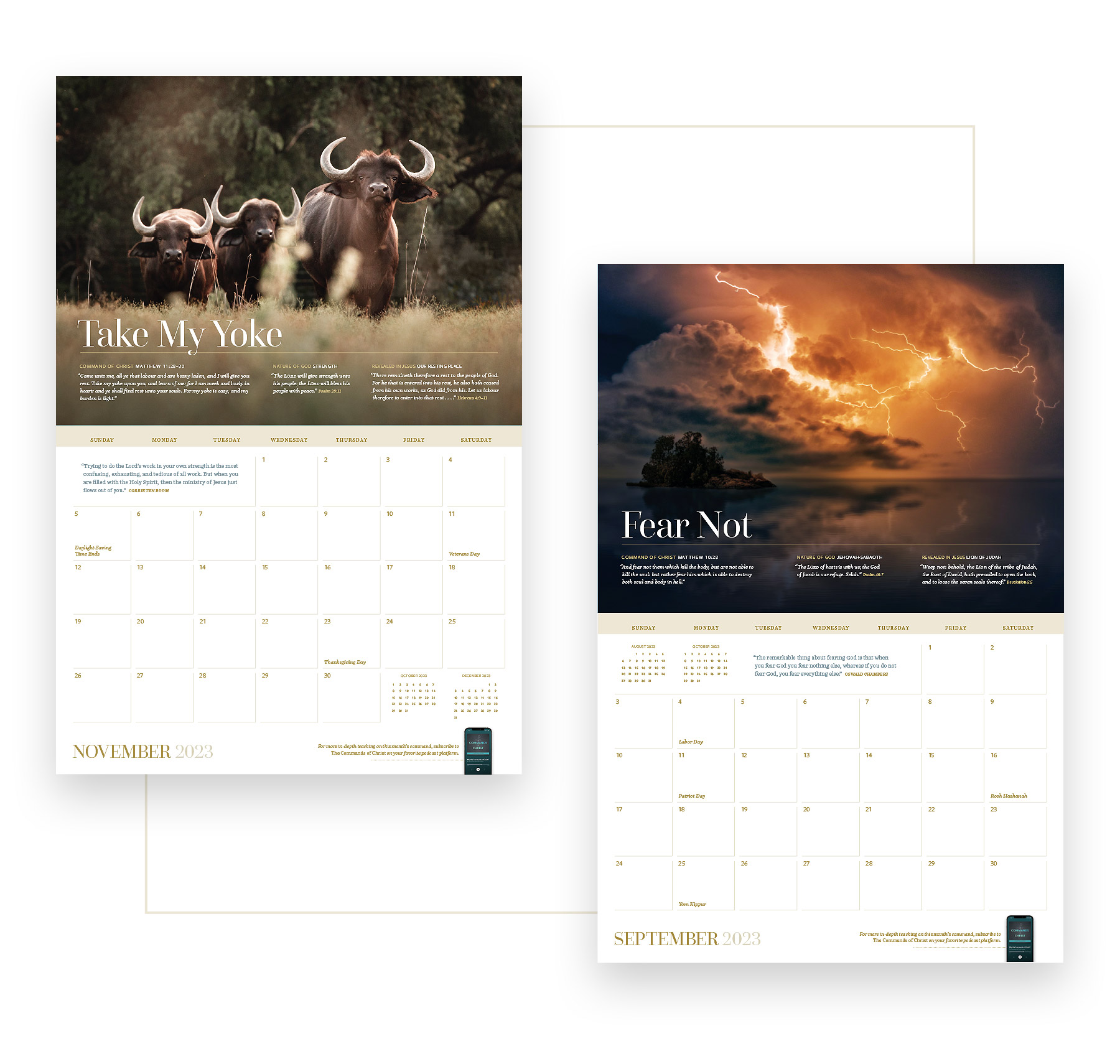 This year's commands are:
Judge Not
Do Not Cast Pearls
Ask, Seek, and Knock
Do Unto Others
Choose the Narrow Way
Beware of False Prophets

Pray for Laborers
Be Wise as Serpents, Harmless as Doves
Fear Not
Hear God's Voice
Take My Yoke
Honor Your Parents
Product Details
Format: Calendar
Publisher: IBLP Publications

, 2022
Shipping Weight:
0.27
pounds
Customers who purchased this item also bought...