Sale
Legacy of Character
Regular Price: $49.00
Sale: $44.10
Product Description
49 character qualities, 49 wildlife action stories, 49 original paintings, with breathtaking wilderness photography throughout. The only element missing from this amazing volume is the 50th story — yours!
Six years in the making, this 252-page coffee table book chronicles 49 inspiring stories of character from 49 individuals in 49 locations, with 49 occupations, each representing one of 49 character qualities. You will meet men and women who effectively and courageously let the Lord's character shine through them in a number of circumstances, cultures, and time periods; and you will discover lesser known facts from history. Each historical account is followed by a well-written wildlife character story.
Take a look inside: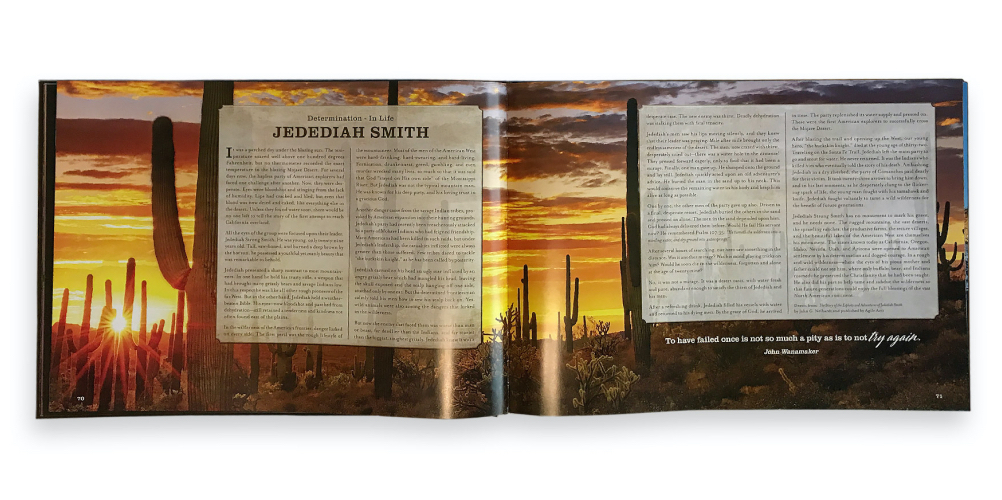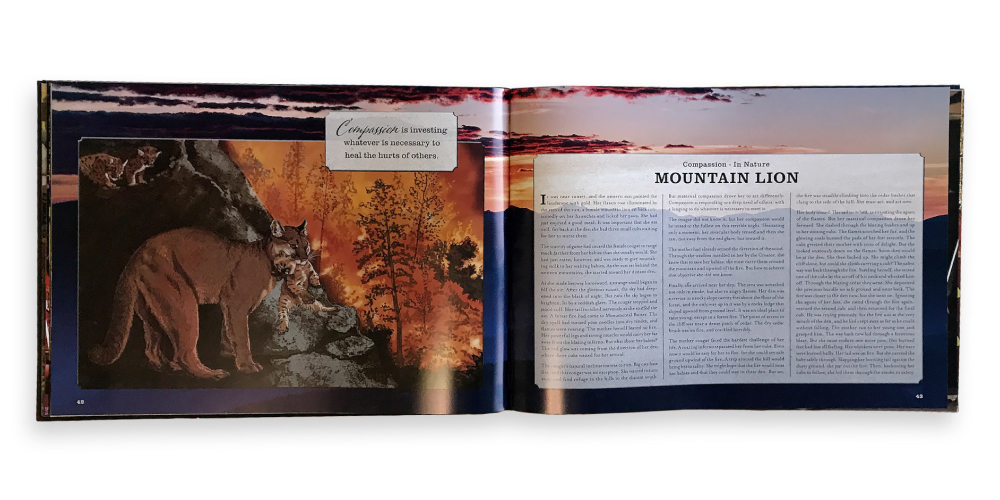 Product Details
Format: Hardcover
Length: 252 Pages
Shipping Weight:
5.25
pounds
Customers who purchased this item also bought...